New Jersey Foreclosure Attorneys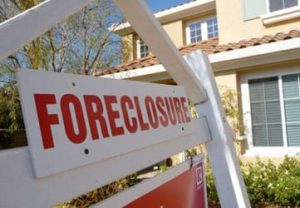 When times get hard, the prospect of losing your home can be an added layer of stress. However, there are options for saving your home! An experienced New Jersey foreclosure defense lawyer will lay out your options, explain how they can benefit you in your unique situation, and support you throughout the foreclosure process, so you have every opportunity to keep your home.
It can be hard to make the choice when faced with an impending deadline, especially when you have so much to consider. However, we can help you get the time you need to properly weigh and consider all the foreclosure prevention options available to you. Our experts understand the complexities of New Jersey and Federal Foreclosure Laws, and will make those laws work for you, instead of for the banks.
Call the New Jersey Real Estate Attorneys at (201) 354-6641 for a Free Consultation!
Options for Avoiding Foreclosure
Tired of harassing phone calls? Our experienced foreclosure lawyers get the banks to work with us to help you stay in your home instead of going forward with foreclosure proceedings. As your trusted NJ Foreclosure defense law firm, we understand the Fair Debt Collection Practices Act, and can use that to ensure you are getting fair treatment from banks and other lenders.
Our dedicated attorneys have saved our client's homes, even when they thought there were no options left for them. We have many different tools available for helping you avoid foreclosure actions, whether the outcome is you staying in your home or relieving the responsibility of the debt and making a fresh start through sale or short sale.
Every mortgage foreclosure situation is unique. We help you find the best debt reducing solution for you, including:
Foreclosure Prevention/Defense
Counter-Suing Your Bank
Selling Your Home At Market
Short Sale of Your Home
Cash for keys (Deed in Lieu)
Stopping or Postponing A Scheduled Sheriff Sale
Chapter 7 or Chapter 13 Bankruptcy
Not every foreclosure defense option is right for every individual or every situation. Don't be forced down a specific path by NJ foreclosure lawyers who only offer one road to resolution.
We are dedicated to protecting your home from foreclosure, and will support you in making the right legal decision for the future of your family.
Our residential foreclosure lawyers have the right solution for you. If you are facing foreclosure, call today for a Free Strategy Session!
How We Work Together
The right legal partner makes all the difference to property owners. We understand how important it is to work with someone you truly feel is dedicated to helping you fight your battle.
When you want a dedicated, experienced New Jersey Real Estate Attorney that you can trust to stand by your side and support you in making the right decisions for your future, we want to talk to you.
During our free, in-depth strategy session, one of our foreclosure attorneys will answer your questions, explain our process, and help you decide if we are the right legal experts to meet your needs.
If not, that's ok. We prepare a written case statement regarding your legal issue that is yours to keep, and can assist you when evaluating other property attorneys. We want to help save the families of New Jersey from foreclosure, and are ready to take any means necessary, including foreclosure mediation, arbitration, or litigation, loan modification, bankruptcy, or even a traditional sale or short-sale. When you want to work with the right foreclosure lawyer in New Jersey, New Jersey Real Estate Attorneys is the clear choice.
Talk To An Expert

Actively representing clients throughout all of New Jersey, our NJ foreclosure defense attorneys are ready to help keep your family in their home with our in-depth understanding of property law and how it can be used to benefit you.
Don't let the banks walk all over you. Fight for what is yours with the dedicated, aggressive real estate law firm of New Jersey Real Estate Attorneys.
Call New Jersey Real Estate Attorneys now at (201) 354-6641 for a Free Consultation.